The Short Keys section allows you to define custom keyboard short keys for every menu item in RoboFont.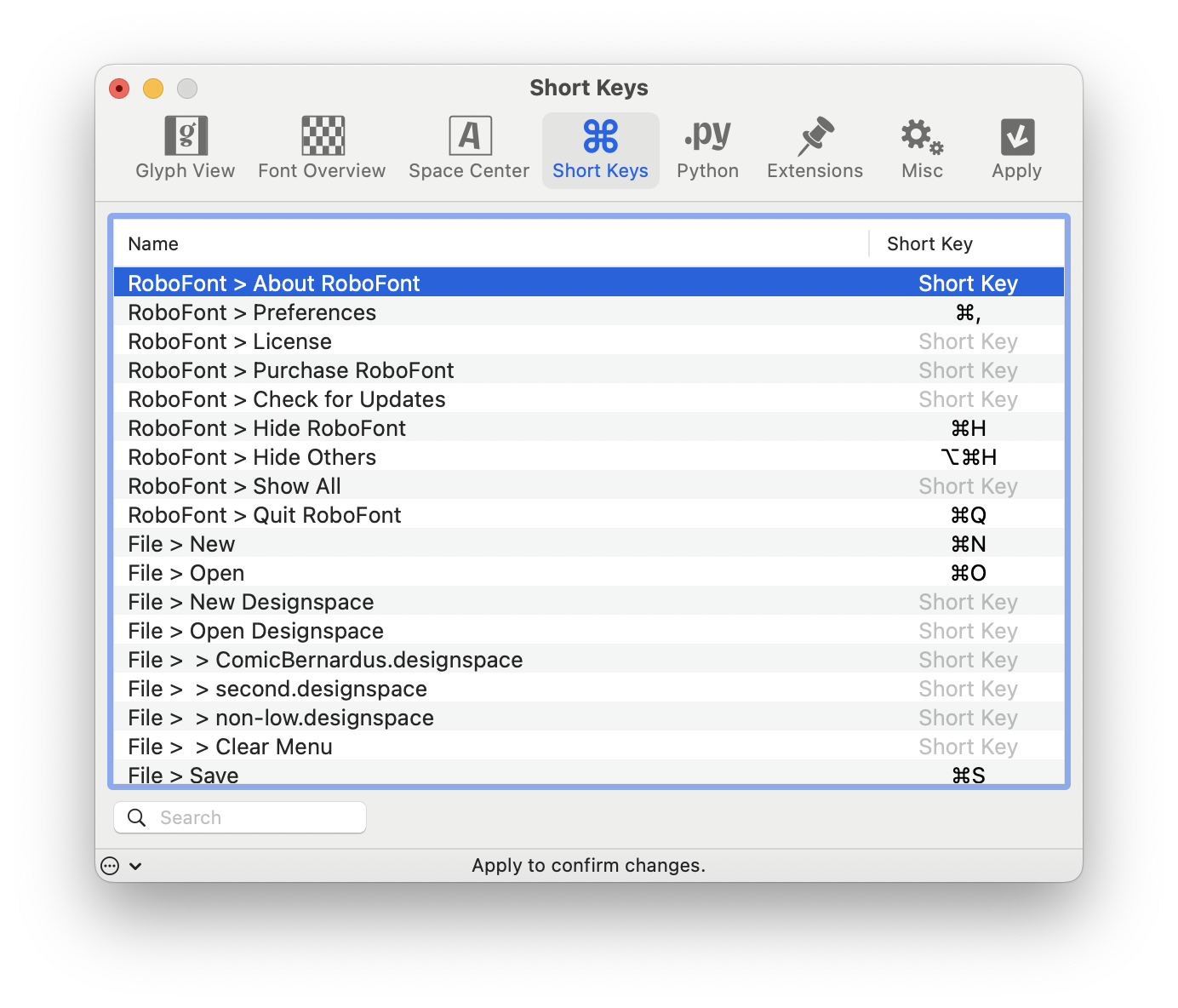 Adding short keys for menu items
Find the menu item you wish to edit.
Double click the Short Key cell for this item.
A text input field will pop up next to the table cell.
Press the short keys on your keyboard, and they will appear in the floating input field. To clear a short key, click on the cross at the right.
Click anywhere in the table to close the popup and save the short keys.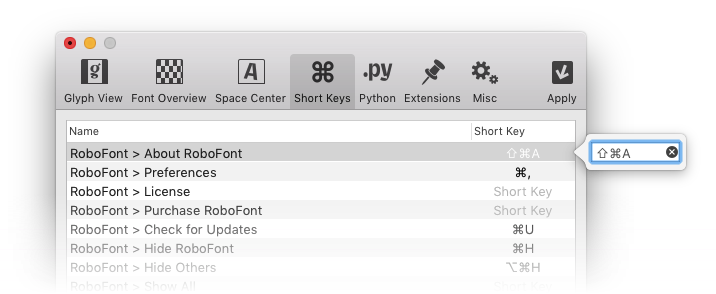 Number from 0 to 9 are reserved for the tools of the glyph editor. They cannot be assigned to other tasks.
If the same short key is used for two menu items, it will work only with the first one.